Explanatory video on the TEC4Schools program in English, Hebrew and Arabic: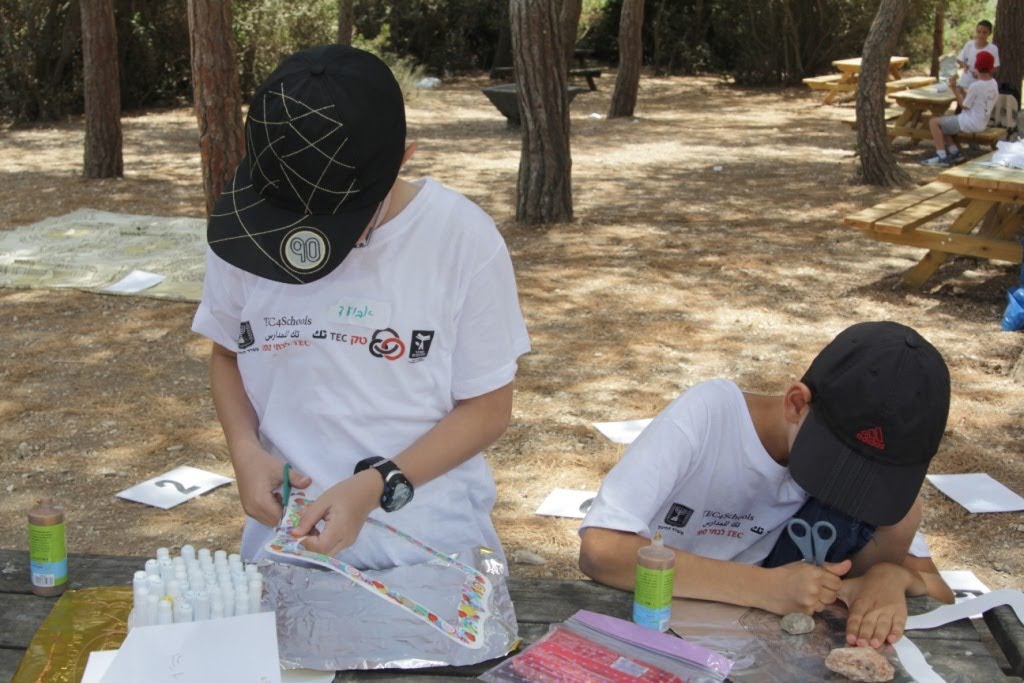 TEC4Schools is an innovative TEC Center program designed to lead social change by means of multicultural collaborative online teaching and learning, and interreligious and intercultural discourse in Israel's culturally diverse society.
TEC4Schools is currently the most comprehensive multicultural education program in Israel, with more than 3,000 children from more than 100 elementary schools from the various population sectors in a variety of study tracks: heritage, English, sciences, geography-human-environment, and others.
In Accordance with The TEC Model
The pupils are divided into clusters of three classes, each class from a different culture. They work in mixed groups of six (two from each culture), and come together to perform collaborative online assignments.
Communication between the pupils is built on gradual progression: first, only by text; then, after a certain level of trust has been established, they communicate by voice, which enables them to hear one another's accents; then, they transition to visual communication, image or video, which enables them to see, for example, how children from other cultures dress. In the final stage, after considerable trust has been established between the children, they meet face to face for a day of fun collaborative activities!
Advanced Technologies
The activity takes place on an exclusive social platform – the NEAR Network – the only educational network in the world designed for learning. It includes use of advanced information and communication technologies, collaborative networking, synchronous and asynchronous communication, and simultaneous translation.
TEC Island
TEC Center has developed a virtual multicultural island, which facilitates collaborative learning about other cultures by means of avatars.
Inclusion of special education classes
Innovative collaborative online learning
Learning in small multicultural groups
Educational social network
Learning in virtual worlds
Reducing prejudice and stigma
>>> Click here for the brochure
Contact Details
03-6903146
TEC4Schools is operated in conjunction with Kibbutzim College of Education, which has placed its Technical Support Center at the program's disposal for general ICT problems:
עוד »